Chocolate Cayenne Cookies
with Demerara Sugar
THE RECIPE
INGREDIENTS:
For cookies:
1/4 cup Demerara Sugar
3/4 cup Granulated Sugar
3.2 oz Vegetable Oil
1 1/3 cup Flour
1/4 cup Cocoa Powder
1/2 tsp Baking Soda
1/2 tsp Salt
1/4 tsp Cayenne Pepper
ABOUT THE RECIPE:
A hint of spice from cayenne pepper and a crunchy sugar exterior elevates these chocolate cookies. Make an adult version and infuse these with your favorite Bourbon. 
DID YOU KNOW?:
Demerara sugar is a type of cane sugar with a coarse grain and light tan color. It's used as a garnishing sugar in baking to add crunch to the tops of baked goods, and is also popular for sweetening coffee, tea, and other drinks. 
YOUR INGREDIENTS
STEP 1
Wow, you've got some beautiful ingredients! Once you've unpacked your Red Velvet kit, take out 1 egg from your refrigerator. Line a baking sheet with the parchment paper provided. Preheat oven to 350°F.
STEP 2
Place demerara sugar in a small bowl. If you are making the adult version of these cookies, add your favorite Bourbon until well coated but not soaking (about 1 to 2 tablespoons).
STEP 3
In a large bowl, whisk together the granulated sugar, vegetable oil and the egg until combined. Use a spatula to add the flour, cocoa powder, baking soda, cayenne pepper, and salt until the dough comes together and a ball of dough is formed.
STEP 4
Using the palms of your hands, roll about 18 balls of dough the size of a golf ball.
STEP 5
Roll cookies in demerara sugar until well coated. Tip: if the sugar is not sticking enough, add a little bit of water to the mixture. Place on a baking sheet at least 2" apart. Pat down cookies gently so they flatten into disks (cookies do not spread much while baking).
STEP 6
Bake for 8 to 10 minutes, until cookies form cracks. Remove the cookies from the oven and place on a wire rack to cool. Enjoy with a cup of tea or a glass of your favorite bourbon on the rocks!
order this recipe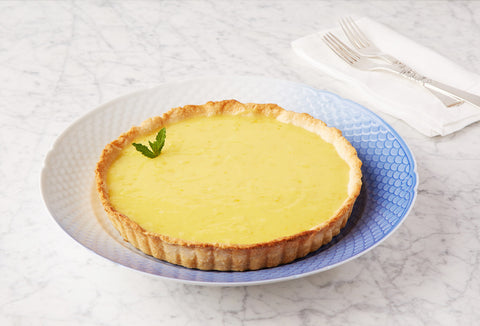 $ 28
Level: Advanced
SEE ALL THE DESSERTS
add the tools you'll need